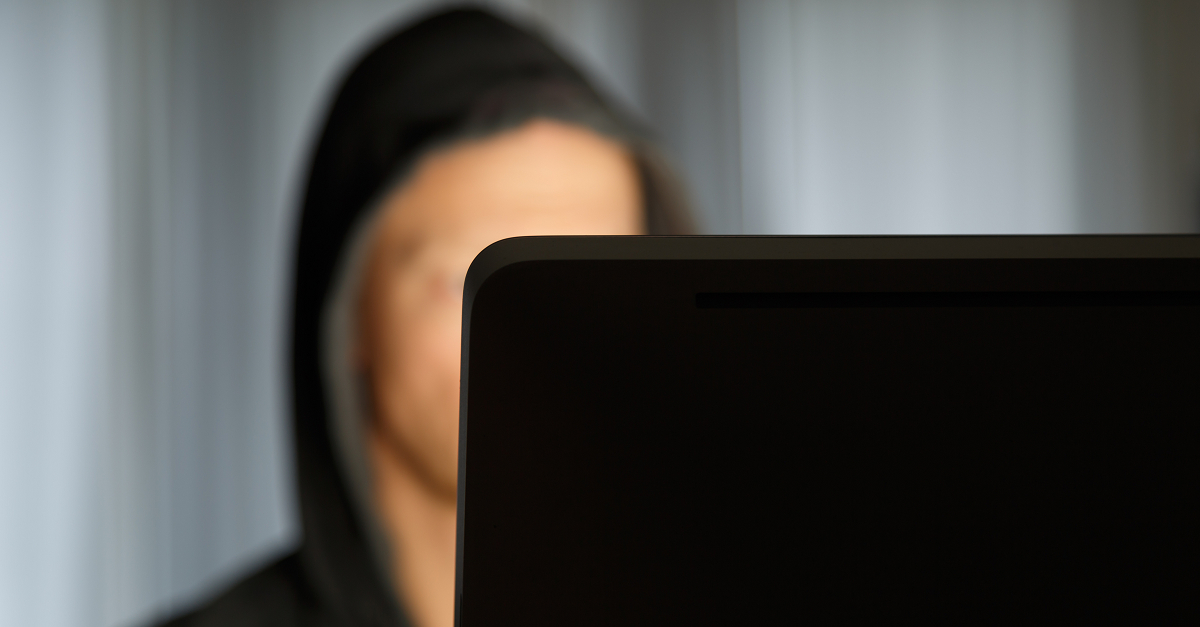 A US man from Michigan has been sentenced to nearly 22 years in prison for stalking 18 victims – most of them underage girls – using a tangled web of threats, extortion, phishing with a site set up to look like Flickr, and account hijackings.
James S. Allen, 38, from the city of New Baltimore, used all these tactics and more to force the girls to strip during Skype sessions and perform sexual acts so he could produce child sexual abuse footage.
The FBI on Monday said in a release that Allen stalked and tormented his victims between April and August 2012.
He was convicted on charges of producing child pornography and cyberstalking.
The first thing Allen would do was to contact the girls and tell them he'd come across naked photos of them online.
He then directed them to what he said was the website where he'd found the purported images.
Understandably, his victims clicked on the link to see the photos.
When they did, they found themselves looking at what seemed like a sign-on page for Flickr, according to court documents seen by Motherboard.
In reality, the page was a phishing scam site that captured the victims' private email addresses and passwords and sent them on to Allen.
After stealing logins from his targeted victims – women and girls in Western New York – Allen then seized control of their email accounts.
Then, he threatened them, telling his targets that he'd post their naked photos online and send the images all over Western New York unless they logged onto Skype, stripped naked and engaged in sexual conduct.
According to the FBI, Allen's Skype screen name was "shhh.shhh."
The complaint describes how one victim, labeled as Victim 1, received text messages from an unknown individual who threatened to send nude pictures to her mother and grandmother.
The stalker even included the phone number and email of the victim's relatives in the message and let her know that he could tell who she was talking to on Facebook at a certain time.
Allen got that information by hijacking both the victim's Facebook and Yahoo email accounts, which gave him plenty of intimate private information with which to intimidate her.
Allen then went on to use his victim's account to target more girls on Facebook.
Motherboard quotes the complaint:
Victim 1 indicated that she was upset about losing access to her accounts and having someone pretending to be her to trick other girls.
He went on to entice many more girls to click on his scammy link and enter their account logins. Allen also sometimes posed as a Facebook administrator and asked teenage girls to contact him via webcam to regain access to their accounts.
It spread from there, as he gained access to more girls' Facebook accounts and used them to go after yet more victims. Allen also managed to break into another girl's AOL and Twitter accounts.
In addition to his prison sentence, Allen was also sentenced to 10 years under supervised release.
U.S. Attorney William J. Hochul Jr. called the case "shocking" and said it that it "demonstrates how technology can make our children more vulnerable than ever to predators."
Parents, children, and in fact any who use internet-based media, need to know how to protect themselves from those inhabiting this virtual world.
Agreed.
Parents need to know how to protect their kids from paedophiles and sextortionists online, and we all need to know how to protect ourselves.
Here are our Top 10 Tips to help you and your kids stay safe online, and below are tips for dealing with sextortionists in particular.
How to avoid becoming a victim of sextortion
Carefully consider the people with whom you share explicit videos and pictures.
Watch out for messages from strangers via email or social networking sites. Never click on any links in such messages. Remember, just because somebody says he's Justin Bieber doesn't mean the heartthrob is really looking for love with random internet strangers.
Cover your webcam – or any other internet-connected camera, be it on your phone, your tablet, or a baby monitor – when you're not using it. No need to get fancy: a sticky note will do fine.
Protect your devices with appropriate security software.
Keep all your software and applications up to date with the latest patches.
If you, or somebody you know, gets contacted by a sextortionist, immediately tell a parent, a trusted adult, or law enforcement.
Don't give the cretins what they want. It will only make matters worse. The guy who extorted Miss Teen USA is a case in point: Jared James Abrahams told his victims he'd delete nude photos and videos if they did what he said, but he did nothing of the kind, even if his victims gave him what he wanted – which was, of course, more explicit material.
Bear this in mind, as well: we hear a lot about the Deep Web being infamous for harboring paedophiles and hosting their image-trading sites.
But if you look at what platforms somebody like Allen uses, you'll realize that these predators are working through the same sites where their victims hang out – not the deep, dark, unindexed web, but out in the open, in the broad light of the indexed web we all know.
That means that Facebook, Twitter, Flickr, Instagram, Skype, Yahoo, Gmail, AOL and the like are all potentially tools in the paedophile's kit.
Teach your kids that stranger danger in this day and age doesn't just pertain to people driving vans who pull over to talk to unattended kids.
Stranger danger also includes things like that chatty email from somebody whose profile shows the photo of a 12-year-old girl.
Be smart. Be safe.
Be suspicious as hell.
Image of hooded man behind laptop courtesy of Shutterstock.com