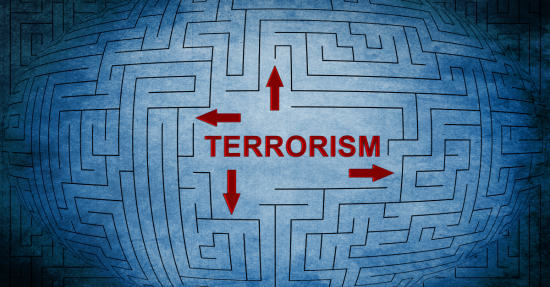 The US Senate Intelligence Committee has dropped proposed language in legislation that would require social media companies to report any "terrorist activity" to government authorities.
The controversial measure was included in the 2016 Intelligence Authorization Act, which annually updates the legal authority of the US's 16 intelligence agencies, The Hill reports.
But steady lobbying pressure from big internet companies and civil liberties groups, and the steadfast resistance of one US senator, forced the committee's leadership to withdraw the language.
Back in July, Senator Ron Wyden of Oregon placed a "hold" on the intelligence bill due to what he called the "overly vague and dangerous provision," known as Section 603.
Any US senator can place a hold on legislation and prevent it from coming to a vote – Wyden used that authority to block the intelligence bill for 56 days.
On Monday this week, Wyden announced that the Section 603 provision on terrorist activity was removed from the bill, which he called a victory for free speech.
Social media companies aren't qualified to determine what communications should be interpreted as terrorist activity, Wyden said:
Social media companies aren't qualified to judge which posts amount to "terrorist activity," and they shouldn't be forced against their will to create a Facebook Bureau of Investigations to police their users' speech.
The tech companies applying pressure to remove the provision included the Internet Association, with members including internet giants Google, Facebook, Twitter, Yahoo, Snapchat, Amazon, Reddit and dozens of others.
Those companies strongly objected to the provision in a 5th August letter to the Senate Intelligence Committee.
The association derided Section 603 for potentially "chilling free speech" and the enormous burden it would place on internet companies to seek out any speech or deeds that could be connected to terrorism.
Backing up the tech companies, the Center for Democracy and Technology (CD&T) objected to turning social media companies into de facto spies for the US government.
In its own letter to the intelligence committee, the CD&T – a coalition of human rights and civil liberties organizations – said the proposed law would encourage social media companies to "over-report" the activities of innocent people.
Section 603 did not include any safeguards against abuse, CD&T said:
Unfortunately, this provision would create strong incentives for providers to over-report on the activity and communications of their users, in order to avoid violating the law. This provision risks bringing wholly innocent people under the scrutiny of the US government in a procedure that includes no limits on the use of the reported information and no safeguards against abuse.
Senator Dianne Feinstein, the top-ranking Democrat on the intelligence committee and a supporter of Section 603, previously said it was modeled off existing law requiring tech companies to report child abuse imagery to the government.
However, the tech companies didn't buy that argument because, they said, finding and reporting child abuse imagery is "fundamentally different" from finding and reporting terrorist activity:
The proposed reporting obligation is fundamentally different to existing mandatory reporting obligations for child sexual abuse imagery in US law, which concern content that is per se unlawful, generally easy to detect, and is never constitutionally protected speech.
Social media companies do have policies in place for taking down extremist, hateful or violent content, sometimes at the request of law enforcement.
Yet some lawmakers and intelligence officials in both the US and UK say that's not enough.
Andrew Parker, head of the UK's MI5 security service, recently criticized social media companies for not proactively approaching the government with information on suspected terrorist activities.
The tussle over Section 603 comes at a time when technology companies are also fighting off law enforcement demands for backdoors allowing them to read encrypted messages of criminal suspects.
FBI Director James Comey has highlighted the use of encryption by terrorist groups, and has argued that technology companies' use of encryption impedes law enforcement investigations.
UK lawmakers are considering a contentious piece of legislation, known as the "snooper's charter," which could force internet companies to give the government backdoor access to terrorists' communications.
Removal of Section 603 from the intelligence bill indicates that Silicon Valley's clout in Congress may help it win the so-called crypto-wars in the US, but it remains to be seen whether those tech companies have the same influence abroad.
Image of terrorism maze courtesy of Shutterstock.com.