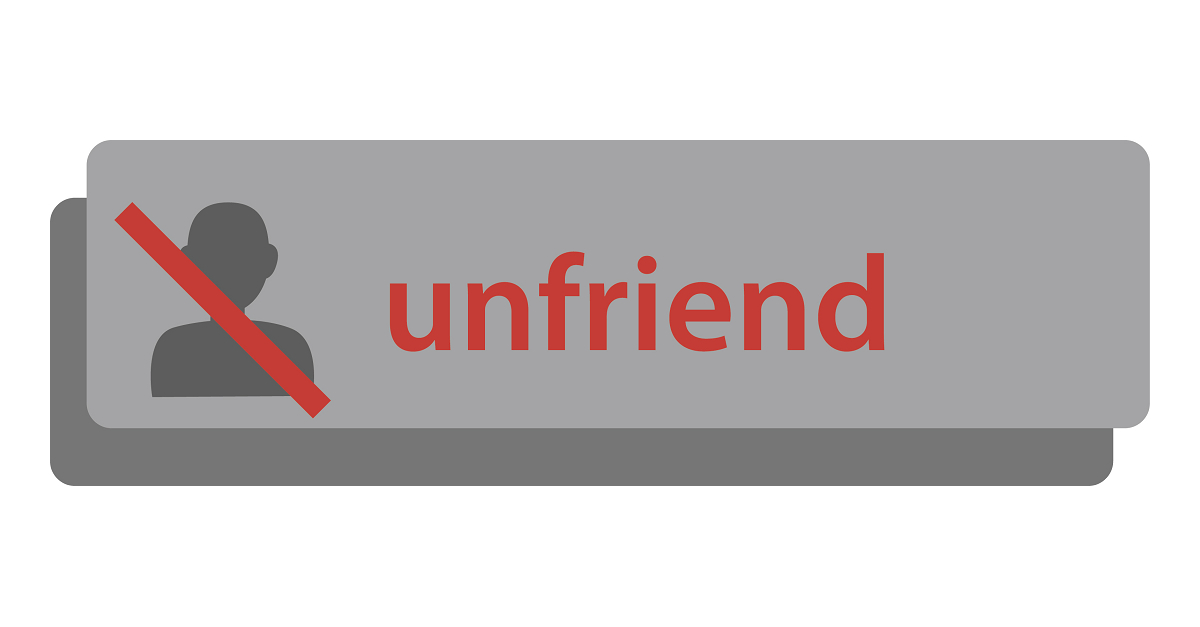 She was scolded, her properties weren't displayed in the front window of the real estate agency, she didn't get the printouts all the other agents got, and the agency principal's wife wouldn't even say good morning.
But being unfriended on Facebook? Well, that was just the last straw.
In a case brought before Australia's Fair Work Commission, a tribunal has found that Lisa Bird, the sales administrator and wife of the agency's principal, showed a "lack of emotional maturity" when she unfriended Rachael Roberts on Facebook.
The move was "indicative of unreasonable behaviour", it found.
The case was brought by Roberts, a real estate agent with 10 years' industry experience, who had been working at Tasmanian real estate agency VIEW Launceston since November 2012.
Roberts had taken her case to the Fair Work Commission, alleging that she'd been bullied by her employer – mostly, by Lisa Bird.
As the FWC's decision describes it, Roberts had complained to Lisa Bird's husband – agency principal James Bird – that her properties weren't getting a fair representation among the properties displayed in the agency's front window.
Lisa Bird reportedly responded by calling a meeting and accusing Roberts of being a "naughty little school girl running to the teacher".
Roberts said that Lisa Bird had pointed at her during the meeting, told her to sit down when she tried to leave, and physically blocked the doorway.
Roberts left the building in tears. Sitting in her car, it occurred to her that Lisa Bird might make a Facebook comment about the incident, so she checked her mobile app.
That's when she found that Lisa Bird had deleted Roberts as a Facebook friend, within minutes of the incident.
That constitutes bullying, according to the FWC:
Mrs Bird took the first opportunity to draw a line under the relationship with Ms Roberts ... when she removed her as a friend on Facebook as she did not like Ms Roberts and would prefer not to have to deal with her.
It wasn't just the unfriending that constituted bullying. As commission deputy president Nicole Wells described in her decision, the unfriending was just one of a host of other complaints.
Those included Bird refusing to say good morning to Roberts, Roberts not being allowed to get her photocopies and printing delivered like other employees, and Bird using snail mail instead of email for one of Roberts' rental deals, losing Roberts the deal.
Roberts was diagnosed with depression and anxiety and received medication and treatment from a psychologist.
James Bird argued that none of this would happen again, given that VIEW Tasmania and VIEW Launceston have since established an anti-bullying policy and manual.
Wells "respectfully" disagreed, writing in her decision that Roberts' employer seems to consider all of its behaviour to be pretty kosher:
The evidence at hearing was that Mr Bird, Mrs Bird and View did not consider that any of the behaviour complained of constituted bullying. A lack of understanding as to the nature of the behaviour displayed at work has the proclivity to see the behaviour repeated in future by Mrs Bird. I conclude that there is a risk of Ms Roberts continuing to be bulled at work.

While it might seem like a stretch to include unfriending as a bullying tactic, bear in mind that what we do on social media carries different weight if we're in a managerial position.
Indeed, there are those who urge people not to Facebook-friend even your colleagues. After all, what if one of them gets promoted to be your boss?
On the flip side of the coin, some companies require employees to connect with their employers on social media.
In the US, the Arkansas House in February voted to lift a ban on employers requiring employees to connect with them on social media, thereby allowing bosses to force workers to friend them on Facebook or follow them on Twitter.
That bill died in the Senate committee.
While Arkansas may have tried to force friending on employees, many other states this year have tried to protect their privacy.
According to the National Conference of State Legislatures, as of 14 September 2015, legislation on the issue had been introduced or considered in at least 23 states during 2015, while nine states enacted such legislation.
Image of unfriend button courtesy of Shutterstock.com