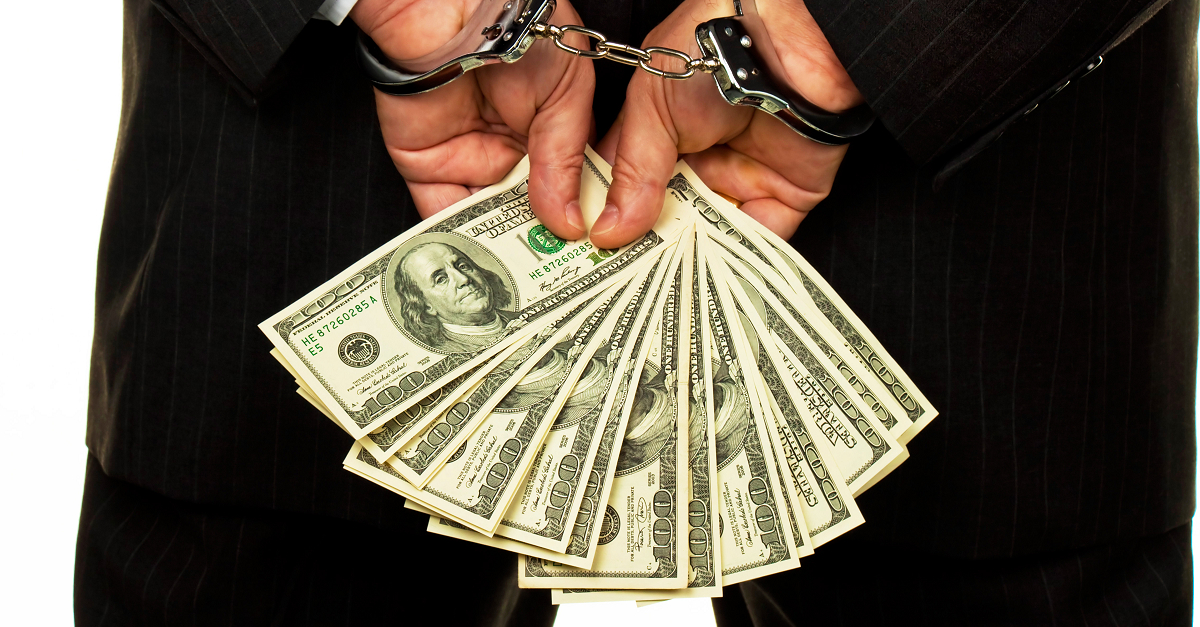 The US Securities and Exchange Commission (SEC) announced on Thursday that it's broken up an alleged $32 million Ponzi scheme that promised to mine amber and pay out profits in so-called "Gemcoin" cryptocurrency.
The SEC's complaint alleges that Gemcoin's parent company, Alliance Finance Group (AFG), and its subsidiary, United States Fine Investment Arts (USFIA), made bogus claims about owning mines in the Dominican Republic and Argentina.
According to promotional videos such as this one, AFG and USFIA controlled $50 billion in amber mine assets in Latin America.
Investors were told that they could profit by investing in amounts ranging from $1,000 to $30,000, and could earn larger returns based on the number of investors they brought into the program.
In reality, there were no mines, the SEC says. Nor were there any profits: just money coming out of a pyramid scheme.
The SEC has brought fraud charges against Steve Chen, of Arcadia, California, and 13 companies associated with him, alleging that he raised $32 million by defrauding investors.
The SEC has also frozen the assets of Chen and the associated companies.
When authorities began to get wise to the scheme, the SEC says, Chen attempted to wire some of the funds out of the US into China, prompting the move to freeze assets.
The SEC alleges that beginning in September 2014, the defendants claimed to have converted existing investors' holdings into "Gemcoins," which they said was a virtual currency secured by the company's amber holdings.
The SEC complaint alleges that Gemcoins are, in fact, worthless, in spite of claims that the value of the cryptocurrency would sharply increase.
According to the SEC's complaint, when investors had appraisers check out the chunks of amber sent to investors, they learned that the "gems" – or, more accurately, the fossilized tree sap – were also worthless.
The complaint alleges that the defendants violated the registration and antifraud provisions of the federal securities laws and SEC antifraud rules.
Michele Wein Layne, director of the SEC's Los Angeles Regional Office:
We allege that the defendants' false claims of riches that investors would realize from USFIA's amber mining activity never materialized. In reality, as alleged in the complaint, the defendants were operating a fraudulent pyramid scheme that left many investors with nothing.
Gemcoin's no Mt. Gox, mind you: that, after all, was the motherlode of purportedly "lost" bitcoins.
Mt. Gox managed to "lose" about $500,000,000's worth (half a billion dollars!) of its customers' bitcoins in early 2014.
But at $32 million, Gemcoin's alleged perfidy is nothing to sneeze at.
Its claims to be backed up by amber may well be novel, but it takes its place in a long procession of businesses that have lost mounds of money to cryptocurrency – mostly Bitcoin – as Paul Ducklin outlined recently.
Bitcoinica, Bitfloor, Poloniex, Flexcoin, Mt. Gox: all the victims (or crime scenes?) of theft or mysterious cryptocurrency vanishings.
That's not to mention the small exchanges in Australia, China and Denmark that went "poof!" and vanished along with all their money.
Now, we can add Gemcoin to the list, with the twist of money getting stuck like a fly in sticky tree sap.
Image of man in handcuffs with dollar bills courtesy of Shutterstock.com