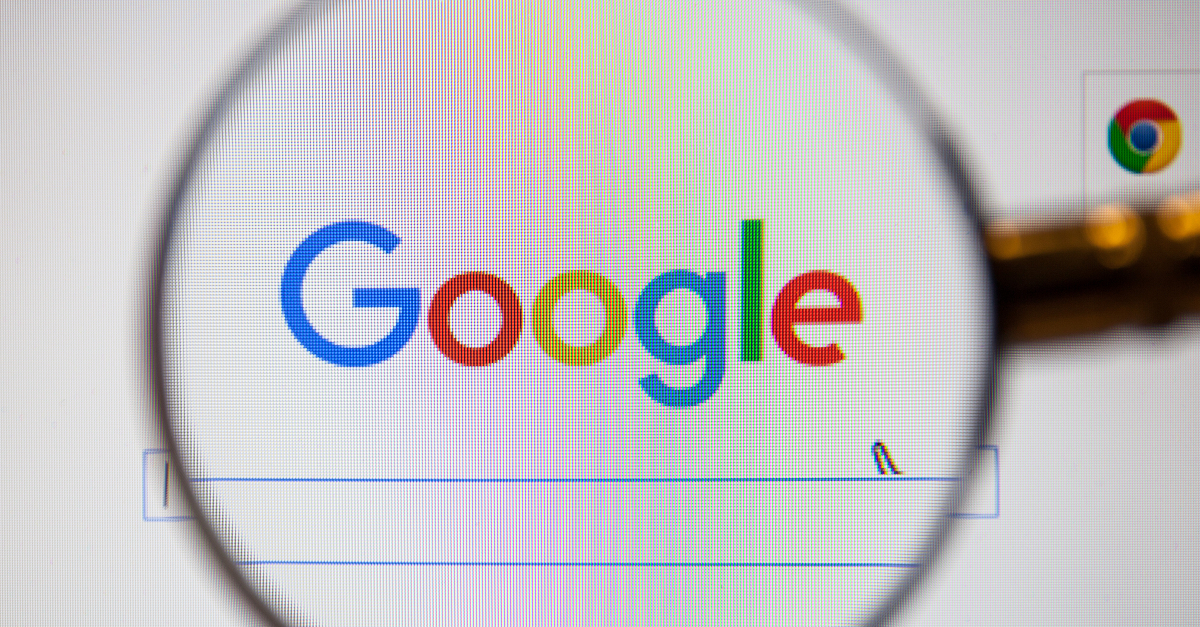 It was never about the money, said the man who owned Google.com for 1 minute earlier this month.
So when Google reached out last week to discuss a reward for its former Display Specialist and Account Strategist/current MBA candidate Sanmay Ved, he responded with pure altruism – telling the company that he'd rather see the money donated to charity.
Fine, Google said, and doubled the reward.
Here's what Ved had to say about it in an update he made last week to his original LinkedIn post:
Google Security has now contacted me, and has offered me a $X reward in a very Googley way. I wrote back and told them it was never about money, and asked that the money be donated to charity to the Art of Living India Foundation. They have replied and have stated that they understand and respect the fact that this was not about getting a reward.  Despite that, given what they found, and how this was handled, they are "excited" to offer me a reward.
The $X x 2 reward will go to the Art of Living India Foundation's education program, Ved wrote.
As he described it, that foundation…
...runs 404 free schools across 18 states of India, providing free education to more than 39,200 children in the slum, tribal and rural belts where child labor and poverty are widespread. The schools nurture the complete child, including body, mind and spirit.
It's still not clear how Ved managed to snap up the No. 1 domain name on the Web for $12 before the sale was cancelled after 1 minute.
It could have been a bug in Google Domains that led to the domain being listed as available, or it's possible, though a bit hard to believe, that Google may have failed to renew it.
Either way, Ved messaged Google's Security Team which acknowledged the incident.
Shortly after the oops! purchase, a spokesperson for Google told Business Insider that the company was looking into the issue but hadn't yet discovered anything out of the ordinary.
Initially, Google told Ved that he wouldn't be getting a reward, Business Insider subsequently reported.
Even if it was a tad ungenerous, you can see Google's point: Ved hadn't been banging away to find vulnerabilities, after all.
Rather, he just jumped on the purchase as if he were buying any old domain.
At any rate, his not being offered a reward didn't rattle Ved. That's fine, he responded, he'd rather it be donated to charity at any rate, as he told Business Insider:
I don't care about the money. It was never about the money. I also want to set an example that it's people who want to find bugs that it's not always about the money.
Well, that caused Google to rethink its initial reported no-reward stance. And to double it.
Simple arithmetic might mean that Google doubled zero, which would have meant, well, the reward was then, again, zero. Not exactly a sum to get excited about, that.
But though Ved chose not to disclose the amount, we can assume it was a good bit more than $0. In fact, as Business Insider reports, Ved hinted that it was at least "more than $10,000 USD" (£6500).
Whatever the sum, it's going to a cause that's dear to his heart, Ved said – education.
What a truly good guy.
Hey, Babson College, you're lucky to have Sanmay Ved as a student.
But how about this: maybe you should have him teaching.
Perhaps a course on business ethics – and responsible disclosure!
Image of Google homepage courtesy of GongTo / Shutterstock.com