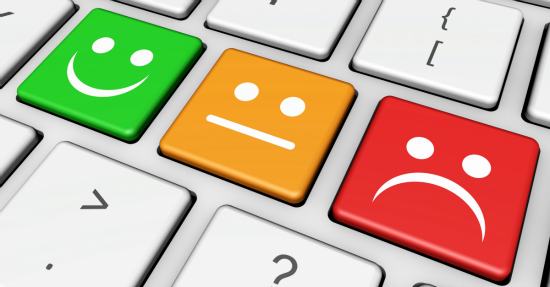 Online retail giant Amazon has filed a lawsuit against more than 1100 people it says posted fake reviews on its website.
The company is suing 1114 defendants – all named as "John Does" because it has yet to uncover their real identities – over a breach of its review policy that prohibits paid-for or fictional reviews.
In a complaint filed Friday in King County Superior Court, Seattle, Amazon says the defendants collectively tarnished "Amazon's brand for their own profit and the profit of a handful of dishonest sellers and manufacturers."
The world's largest online retailer said it is suing freelancers who offered fake reviews via popular trading site Fiverr, which allows all manner of services to be marketed for just $5 (about £3.25).
The company said an investigation of defendants' actions on the online marketplace revealed a number of people offering five-star reviews which could be accompanied by the text of an unscrupulous merchant's choosing.
Amazon said it had noted how some fake reviewers were offering multiple reviews from different accounts, all of which used differing IP addresses.
It also identified how some reviewers were being sent empty packages by merchants in order to trick Amazon into giving the review the extra credence of being a "verified purchase."
In its complaint the company said:
While small in number, these reviews can significantly undermine the trust that consumers and the vast majority of sellers and manufacturers place in Amazon, which in turn tarnishes Amazon's brand.
Fiverr, which has not been named as a defendant, has been working with Amazon in an attempt to stem the tide, but its take-down process is said to have done little to slow the problem.
Spokesman Channing Barringer said:
We have worked closely together to remove services that violate our terms of use, and respond promptly to any reports of inappropriate content.

We facilitate close to a million transactions a month, across more than 100 categories of services, such as graphic design, copywriting, voiceover, multimedia editing and coding. These services are being consumed by businesses who depend on them to thrive.
Amazon's decision to sue individual fake reviewers comes six months after the company targeted several websites offering a similar cash-for-review service.
Soon after that litigation began, Amazon introduced new technology to help it identify fake reviews.
The system, developed in-house, leverages artificial intelligence to learn what a genuine review looks like.
Amazon's review-reviewing system gives more weight to those deemed helpful by the community, newer reviews, and those made by verified purchasers.
Commenting on the case in hand, Amazon spokeswoman Julie Law said:
We continue to use a number of mechanisms to detect and remove the small fraction of reviews that violate our guidelines.

We are currently taking legal action against a number of individuals including many that are referred to here.
Whether Amazon's new technology, and apparent determination to sue anyone who would manipulate its review system, will have a major effect on the practice may well hinge on the courts' decisions in both cases.
But it's not only US reviewers who now need to think twice before offering fake reviews – in June, the UK Competition and Markets Authority announced it was opening an investigation into bogus reviews, an act that is likely to culminate in expanded regulation in the not-too-distant future.
So how can you, as a consumer, spot a fake review?
It's not that easy, as many bogus writers are wise enough to avoid the common pitfalls that might reveal their fakery.
Even so, some tell-tale signs include:
Overly positive or negative comments for a product that doesn't normally solicit such an emotional response
Many reviews containing the same or similar phrases
Multiple reviews posted in a short period of time
Reviews from people who only appear to comment on one manufacturer's products
Beyond that, the phrase caveat emptor definitely applies when it comes to online purchases.
It's a good strategy to read a number of product reviews across a range of sites, and talk to people you know personally, before making a purchase.
Image of customer reviews courtesy of Shutterstock.com.