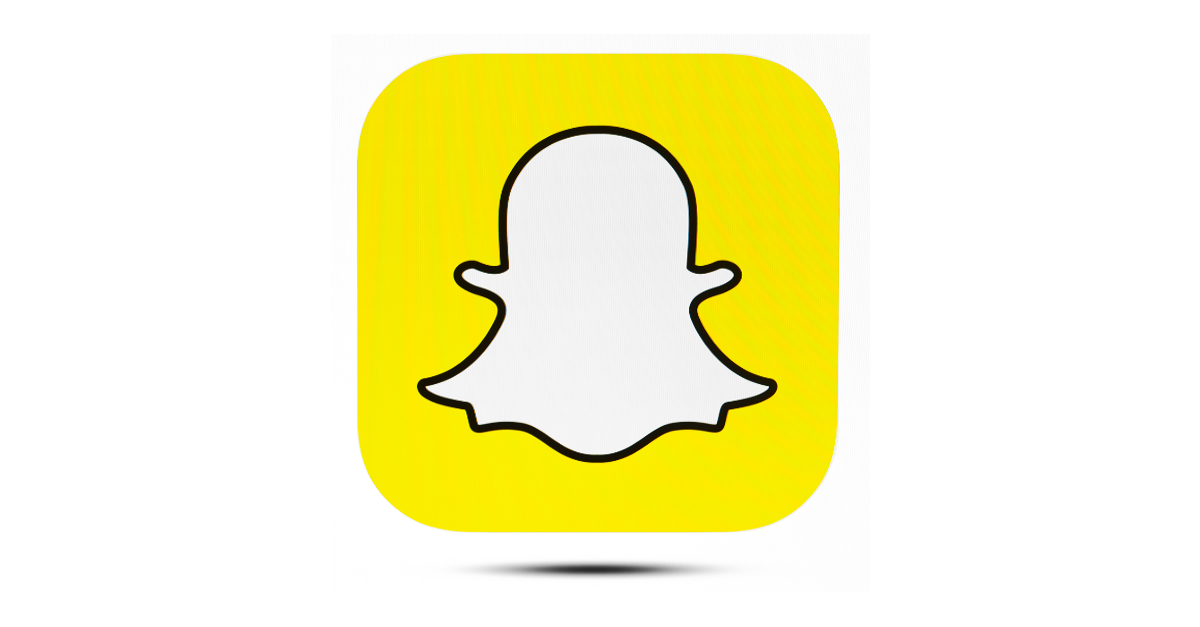 Anybody who's unfriended people who are insufferably happy with their romances and their freakin' perfect, adorable kids will probably not be surprised to learn that when it comes to making users happy, Facebook is not the king of feel-good.
According to a new study, that title actually belongs to Snapchat.
It's OK, you can scream. We'll wait for the wails to subside.
Why its users seriously adore Snapchat
The study, which comes out of the University of Michigan, found that the "disappearing" (*cough, cough!* Sorry, just a wad of scoff in my throat, there) image app is second only to face-to-face communication when it comes to leaving users satisfied.
The study's lead author, UM researcher Joseph Bayer, said that Snapchat doesn't really live up to its reputation as the place where nude photos go to flash their 10-seconds of flesh fame:
On the surface, many people view Snapchat as the sexting app. But instead, we found that Snapchat is typically being used to communicate spontaneously with close friends in a new and often more enjoyable way.
More enjoyable than what?
Well, Facebook, for one.
Snapchat's also more satisfying than plenty of other types of interaction, including Twitter, texting, email, and calling – all, in short, save actually interacting with somebody's face molecules IRL.
The research involved 154 mobile phone-using college students.
The recruits' wellbeing was assessed with "experience sampling" – a method to gauge how people think, feel and behave moment-to-moment in their daily lives.
The researchers texted them at random times six times a day for two weeks.
Each text message contained a link to an online survey with five questions:
How negative or positive do you feel right now?
How did your most recent interaction occur?
How pleasant or unpleasant was your most recent interaction?
Within that interaction, how supportive or unsupportive was that person to you?
How close are you to that person?
While Snapchat interactions proved to invoke more positive emotions than Facebook or other social technologies, users reported that they were less "supportive" than other types of interaction, including Twitter, texting, email, calling and face-to-face.
The findings of Bayer and his colleagues – UM researchers Nicole Ellison and Sarita Schoenebeck of the UM School of Information and Emily Falk of the University of Pennsylvania – suggest that Snapchat has a better emotional reward in great part because there aren't as many "self-presentational" concerns: i.e., the (supposedly) disappearing images reduce the worry over whether shared images are ugly or conceited.
Bayer:
Since Facebook has become a space for sharing crafted big moments such as babies, graduations and birthdays, Snapchat seems to provide users with a distinct space for sharing the small moments.
In fact, a surprising finding that emerged in follow-up interviews was that its mundane, non-archived messages make Snapchat users feel like they're having face-to-face conversations – the kind of nonrecorded exchange that takes place within close relationships.
Of course, security professionals feel a whole lot less warm and fuzzy about Snapchat.
Why security/privacy/parent people seriously don't like Snapchat
Let us count the ways:
1. The Snappening. A year ago, at least 100,000 supposedly self-destructing Snapchat images – that translates to "snaps" in Snapchat-ese – were jimmied out of the database for SnapSaved.com.
The third-party site, not affiliated with Snapchat, was, at the time, allowing users to save unopened photos from Snapchat without the sender knowing the images had been saved.
2. Marketing that insinuates that snaps could really disappear. From the get-go, Snapchat has said that its users' images disappear – poof! – super fast. Which is a great idea, mind you, to keep its particularly young user base from sexting and living to rue the day. Too bad that's all it is: just an idea that doesn't correspond to reality.
The reality is that nothing has ever stopped a recipient from snapping a photo or screenshot of what can be an incoming flesh-o-gram. Meanwhile, the supposedly disappearing images stay right on your phone (at least, they did when Paul Ducklin had a look a few years ago).
3. Your ability to disappear is now selling for 99 cents. Yep, it's less ghostly than ever, now that users can pay 99 cents to review three snaps per day – that, mind you, on top of the free single replay users already got. Snapchat pulled that one out of its hat last month.
Mind you, Snapchat isn't all bad.
After all, in February, it wisely advised kids to please keep their damn clothes on.
That came in the wake of college kids having snuck into a football stadium to have sex, chronicle it on Snapchat, and then have the images posted to a Snapchat account called "Volnationsnaps" before making their way to Instagram.
At any rate, none of this really matters to users.
The fact that nearly thousands of private photos and images were stolen in the Snappening and posted online was met soon thereafter by a collective, collegiate, ho-hum of a shrug.
Is it really OK to shrug at all this?
Well, no, but the things that make Snapchat a threat to privacy might not be all that widespread.
Research has shown that sexting and other potentially reputation-damaging content is only exchanged in a small percentage of shared Snapchat content.
At any rate, in spite of a majority (79.4%) of respondents in that University of Washington/Seattle Pacific University study reporting that they're aware that snaps can be recovered, a little more than half simply don't care.
In fact, 52.8% of respondents said that learning about insecure message destruction wouldn't change their use of the application at all.
Now, we have more insight into where this nonchalance comes from: judging by these two separate studies, as it turns out, Snapchat isn't so much a nudie free-for-all.
Rather, it sounds more like… well, like this:
Just turn to somebody nearby and say "Hey, wassup?"
"Meh," they'll say. Maybe some variation of "Bored. Hungry."
There you go.
Not a ton of pants-less canoodling in the stadium, just a whole lot of humans elbowing each other for a touch of mundane human contact.
Still, as good and relaxed and non-Facebook-ish as it may feel, and as much of a relief it must be not to have major life events plastered all over your phone a la Facebook, please do keep in mind – it's never a good idea to completely relax in any social network.
It may feel like you're just saying "Wassup?" to your close friends, but once the clothes come off, there isn't anything mundane happening on your phone.
Image of Snapchat logo courtesy of tanuha2001/Shutterstock.com