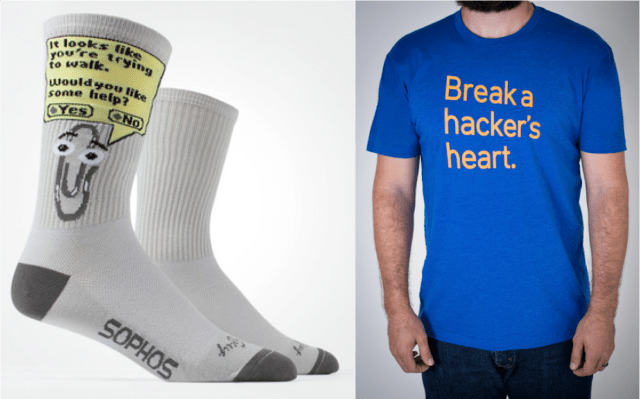 If you're an IT professional, you know better than anyone else about the concerns that go along with securing a business.
Anything and everything from ransomware to phishing emails to lost smartphones – the list goes on and on.
But of all the terrors that can plague your organization, which are your top concerns?
We threw together a super quick one-minute security survey for you IT heroes. Did we mention that it only takes one minute?
To thank you for your valuable time, we're giving away ten $20 gift cards to the Sophos Store (plus free shipping). Choose from the many exclusive geek-chic socks, shirts, hats and more!
But get your entry in soon! The survey closes at 11:59 PST on Monday, 16 November 2015. And if you're one of the lucky winners, you'll get an email on 17 November.
So… what are you waiting for?