Earlier this week, Google rolled out a new tool to help users around the globe differentiate between real and fake news. Tested on news stories in a handful of countries over recent months, the "Fact Check" tag adds additional information to some of the technology giant's search and news results. As a Google blog post explains:
This label identifies articles that include information fact checked by news publishers and fact-checking organisations… so people can make more informed judgements
The snippet that's added reveals the claim and who made it, along with the name of the organisation that checked it and what they concluded.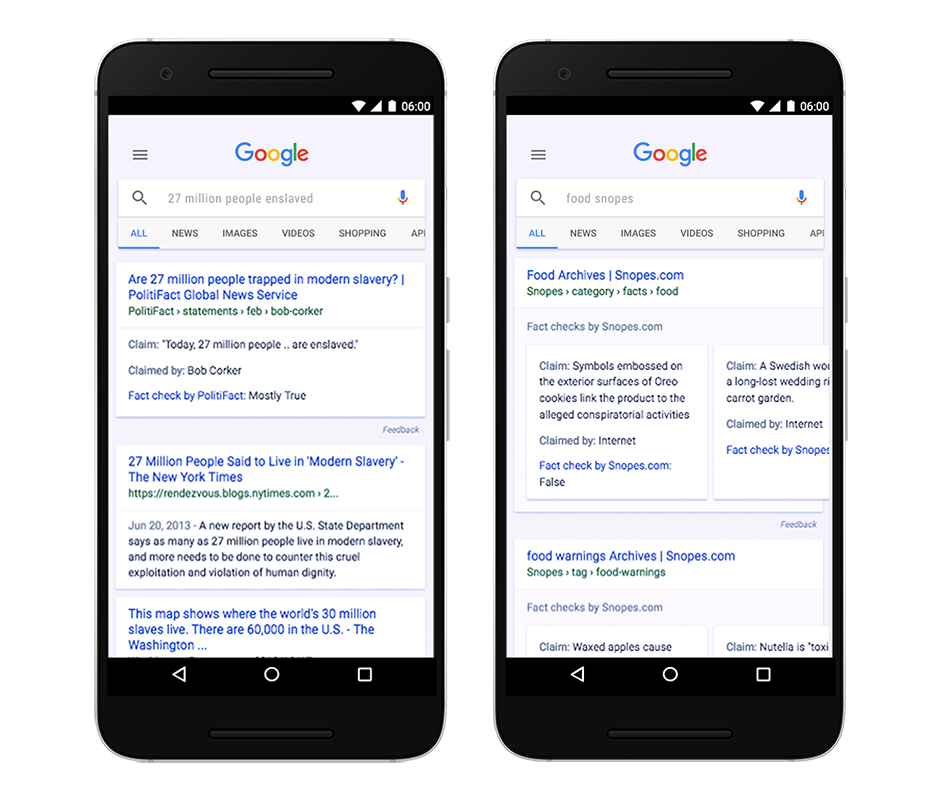 It's possible that some news article or search result could include more than one tag. That's because Google won't be checking out the facts itself; the checking is down to the 115 organisations that make up the fact-checking community. Google believes that readers will find the different opinions useful:
Even though differing conclusions may be presented, we think it's still helpful for people to understand the degree of consensus around a particular claim and have clear information on which sources agree.
Conversely, not every news article or search result will include the extra information. Not every article will be checked and Google won't publish every check completed. The content, publisher and fact check claim must meet the search giant's standards and adhere to its policies for the fact-check label to appear.
While Google's announcement was generally well received as a tool to help in the fight back against fake news, some felt it didn't go far enough. As TechRadar commented:
It doesn't do anything to affect the ranking of the articles. If the fact check article would normally show up on page four, it will still show up on page four.
Facebook, on the other hand, is actively pushing potentially fake news down its news ranking. In a recent blog post, the social media giant explained that, since a lot of fake news is financially motivated, one of the most effective approaches is "removing the economic incentives for traffickers of misinformation". In other words, making it less visible. To do that it is actively:
Testing for signals that an article has misled people, so it can improve News Feed ranking algorithms and reduce the prevalence of false news content.
Testing ways to make it easier for readers to report a false news story, with stories flagged as false by users showing up lower in the News Feed.
Working independent third-party fact-checking organisations to flag potential fake news and reduce their ranking in the News Feed.
It's early days and we may see some of the other tech companies offer tools to help users spot and flag up fake news. For now, we'll just have to wait and see whether these two efforts hold back the spread of fake news, or simply provide the reader with some additional information to help them make a more informed decision.
In reality, however, the article from MIT has probably hit the nail on the head by saying "Fact-check alerts and handy tips to help spot misinformation are useful, but they place the onus firmly on users."
With the onus, it seems, likely to stay with each and every one of us for the time being, we recently shared some advice on how you can help in Fake news: what can we all do to play our part in combating it?