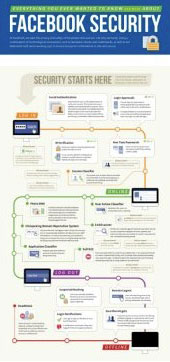 Download the Facebook security infographic [PDF], published in October 2011.
For more information about the contents of the infographic, read our article "600,000+ compromised account logins every day on Facebook, official figures reveal".
Make sure that you keep informed about the latest scams, spam and other internet attacks spreading across Facebook.
Join the Sophos page on Facebook, where over 140,000 people regularly share information on threats and discuss the latest security news.